Australia's Great Barrier Reef is experiencing yet another episode of bleaching, marking the sixth occurrence since 1998 and the fourth in less than seven years. This alarming frequency has raised concerns among researchers and serves as a stark reminder of the devastating impact of global warming on our oceans worldwide. Let's explore the phenomenon of coral reef bleaching and why it has become a matter of grave concern not just in Australia but for the entire planet, as explained by three Australian specialists.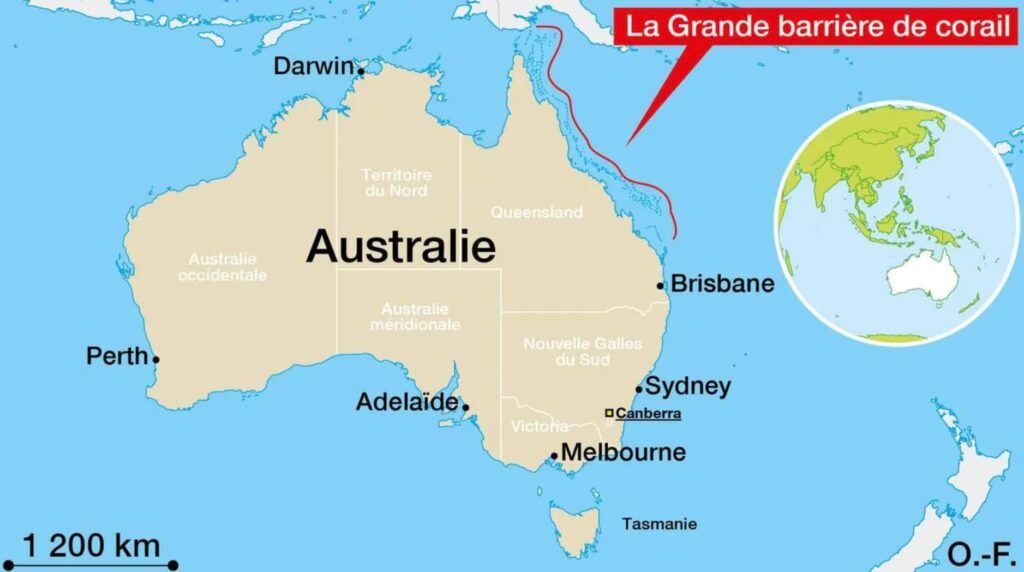 What is Coral Reef Bleaching?
Coral bleaching is a term that accurately describes the process: when corals are under stress, they expel the microalgae living in their tissues, resulting in the loss of their vibrant colors. Dr. Emma Camp, a marine biologist from the University of Technology Sydney, explains that these microalgae provide essential resources and nutrients to the coral, maintaining a symbiotic relationship. However, when stress disrupts this relationship, corals expel the microalgae, leading to their pale and white appearance.
It's important to debunk the misconception of corals being neon-colored, as popular culture often portrays them. In reality, corals are mostly brown, and any fluorescent colors indicate a response to stress.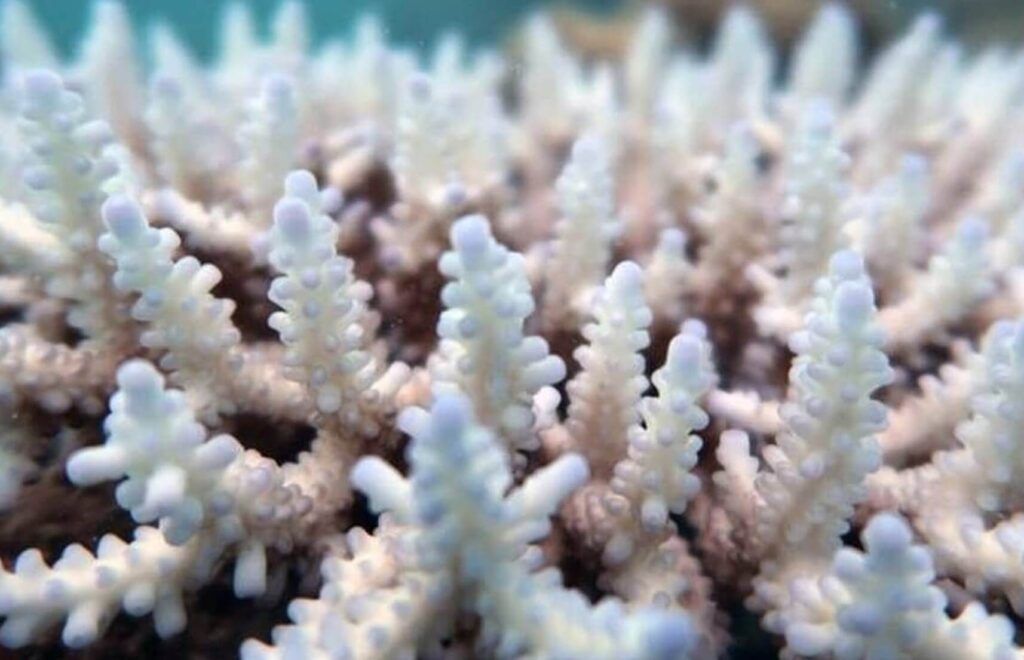 What Causes Bleaching?
Various stressors related to changes in environmental conditions can trigger coral bleaching, such as temperature, salinity, pH, oxygen levels, and sedimentation. Among these factors, warming water, linked to climate change, has been identified as the primary cause of major bleaching events on the Great Barrier Reef.
Dr. David Wachenfeld, the scientific director of the Great Barrier Reef Marine Park Authority, notes that these bleaching events are often observed during the summer, when water temperatures around the reef reach their peak.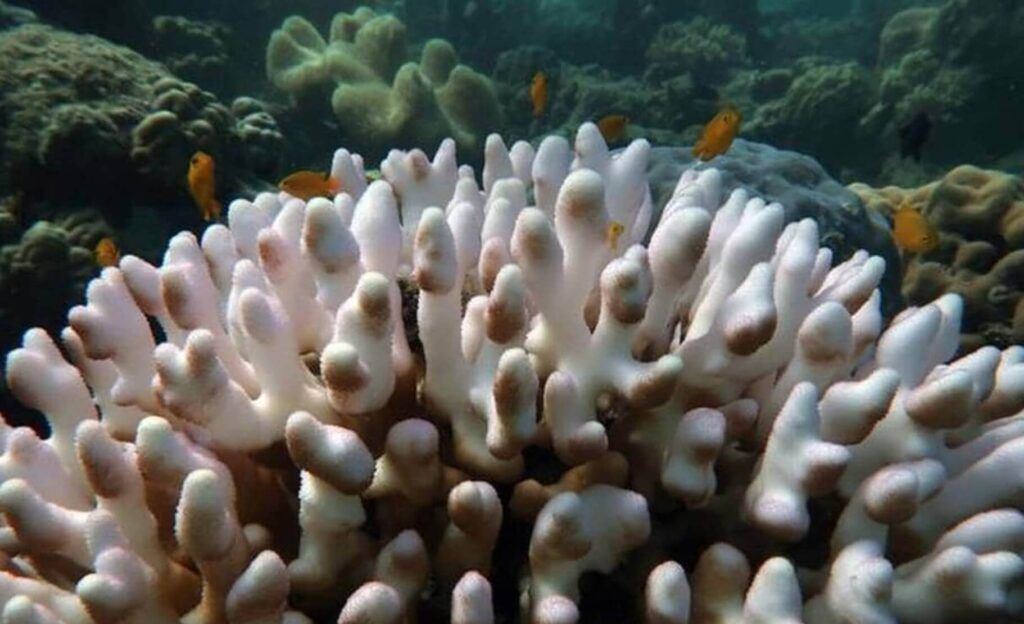 Is Bleaching Dangerous?
Coral bleaching poses a significant danger not only to the Great Barrier Reef but also to marine biodiversity worldwide. Corals cover less than 1% of the oceans, yet approximately 25% of marine biodiversity thrives in or around coral reefs. The loss of these critical habitats endangers many fish and marine animals that rely on them for food and shelter.
Moreover, the consequences of coral reef decline extend to human populations. Coastal communities dependent on fishing around these reefs face economic disruptions, and tourism, which relies on the allure of pristine marine environments, can suffer as well.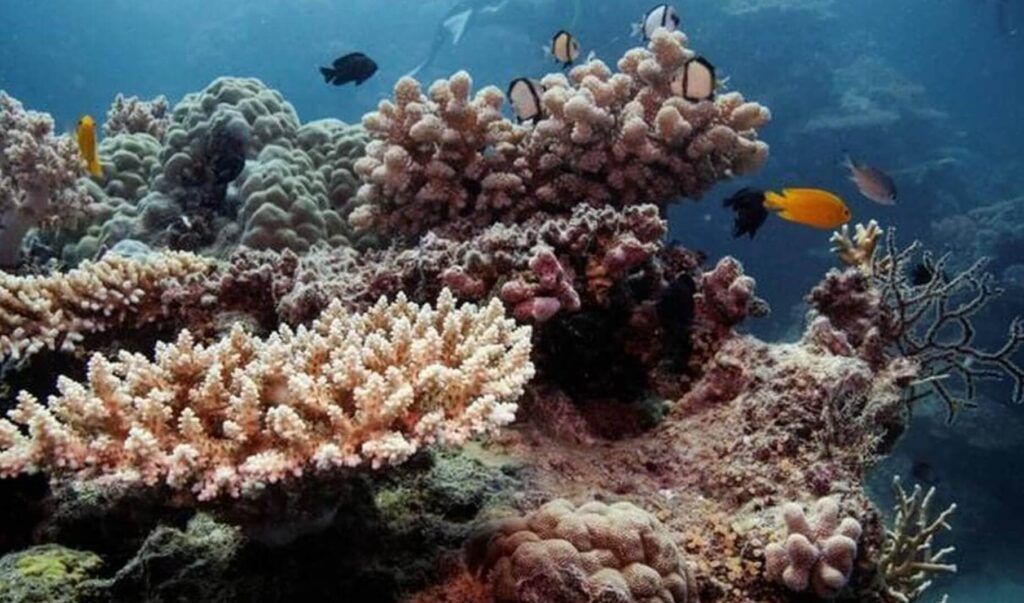 Why is the Frequency of Bleaching Episodes Worrying?
The frequency of bleaching episodes on the Great Barrier Reef has reached alarming levels. The latest report indicates that 654 out of 719 sites studied are affected by bleaching. What is particularly concerning for researchers is that the recent massive bleaching event in March 2022 is the fourth such occurrence in just seven years. In the past, the time gap between bleaching events allowed coral reefs to recover, but the accelerated frequency has prevented this crucial recovery period.
This trend is not limited to Australia; coral reefs worldwide are experiencing similar challenges. The Great Barrier Reef serves as an indicator of the overall health of coral reefs globally, making its condition a matter of global concern.
As the Great Barrier Reef faces one of its most severe bleaching events, scientists, conservationists, and governments must take urgent action to address climate change and protect these invaluable marine ecosystems for the well-being of both marine life and humanity.